The trip we mapped out was, in great part, to celebrate D's October birthday. She said she wanted to visit the Southwest. And specifically The Grand Canyon. "You've already seen it," I said. "Yes, but YOU haven't," she replied with a twinkle in her crisp brown eyes, "and one of the things I want for my birthday is to see your face when you witness it for the first time."
That's just like her, really. Seems we're both sort of experience hoarders. She started grinning and giggling with anticipation about 45 minutes out. So as we made our initial approach and pulled the #CariVan into the car park, I suggested she lead the way and that I would look down until we were to a satisfactory "maiden" viewing spot. She kept chiding "now don't look" as we walked arm in arm along the path…to which I happily and vehemently replied, "I'm not!" Once we were to a spot she deemed worthy I was allowed to look up.
The first few seconds were as follows: a little gasp into an awkward sort of euphoric, tearful laugh. Then I just stood there…silently…with tears streaming from beneath my glasses and running down my cheeks.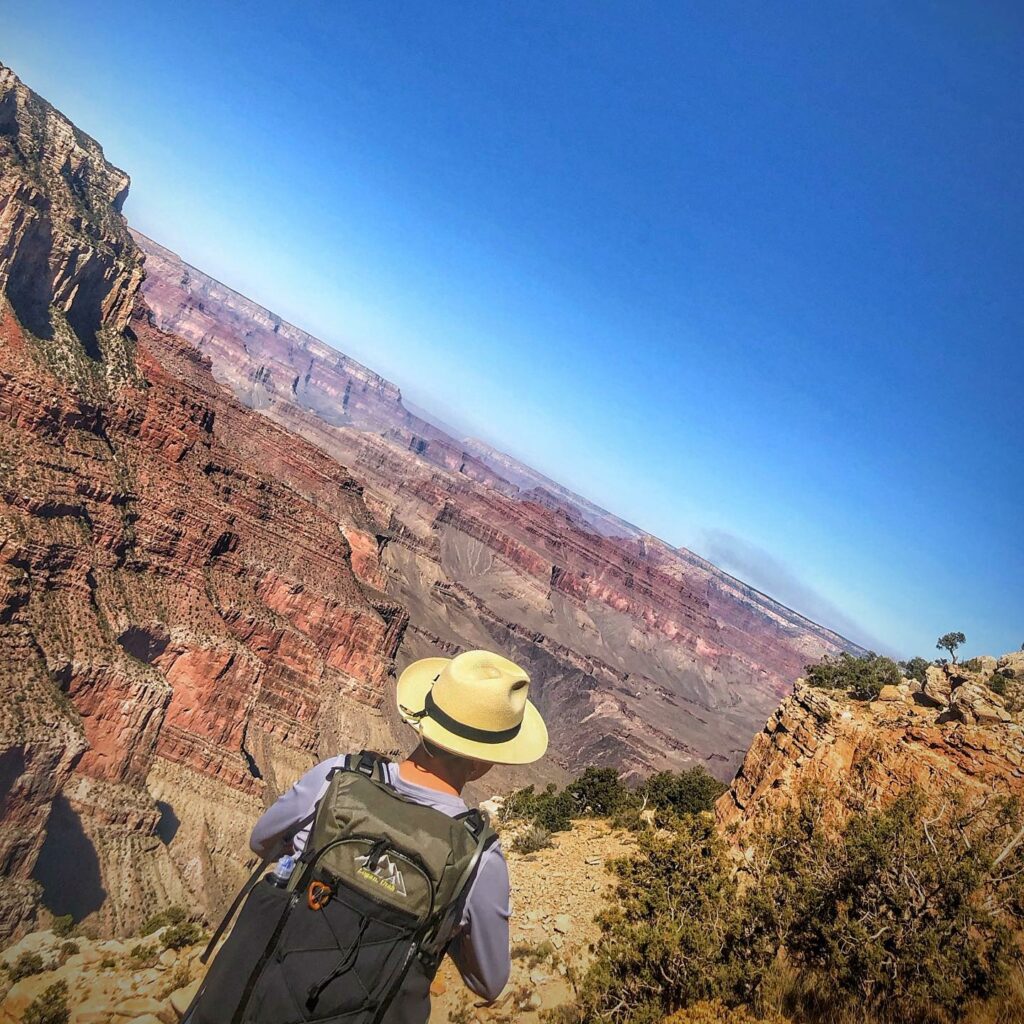 I don't know about you, but I love sharing a bit of natural wonder with someone just as much as experiencing it myself. Think of a place in nature that awes or inspires you, then make a plan to take someone you know and love there with you for the first time. It doesn't have to be far away or Grand-Canyon-Level either. Maybe it's a little creek you know of or a hike with a killer view that's in your own backyard. Then send me a note about it for a chance to be interviewed for the podcast. 🙂