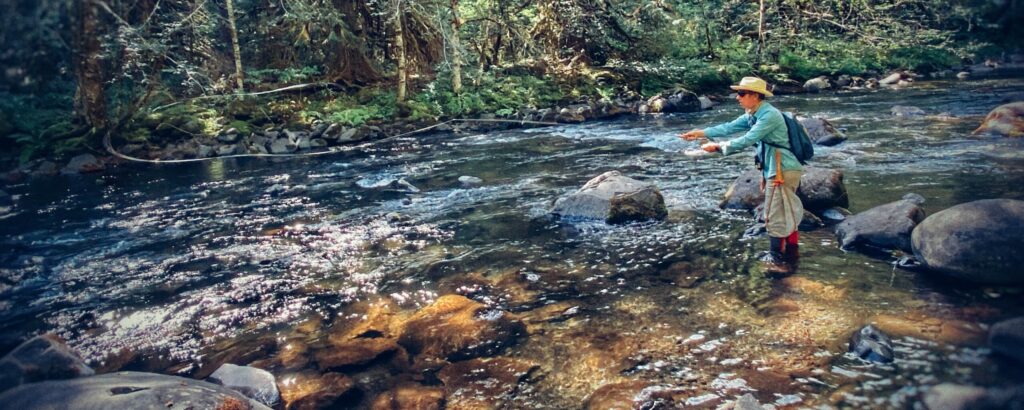 In her own words…
When I was 10, my parents acquired a 70-acre, mostly wooded slice of paradise. And while our prior residences had big yards and afforded me access to creeks and farm ponds full of bass & bluegill, tadpoles and turtles, it was when we moved to what old timer's referred to as Pikeville Holler that I began to find myself in the forest. I was tempted to say "lose myself" there, but that's not really what happened. When I would stuff my PB&J and a few fig newtons in my bag with my canvas creek shoes and trek into the shadow of the hardwoods, something simultaneously came alive and settled in me. There was no agenda, no goal, no stress. There was only to explore.
I unwittingly walked away from that bliss when I went to college, a small town girl in search of a bigger life in a broad world. And didn't rediscover it until moving to Southern Indiana in my 30s.It was there that I began to explore again, to really breathe. And it was there that I first wrapped my little paw around the grip of a fly rod. That little 4wt has become a sort of magic wand to me over time. The years since have seen me touring the country and trekking into just about every nook and cranny of nature I can find along the way. There is something transformative about communing with the earth in her birthday suit. And while it took me a while to realize it, when I hike a trail, wade a river, or paddle a creek, what I'm truly after is Zen. I'm fishing…for Zen.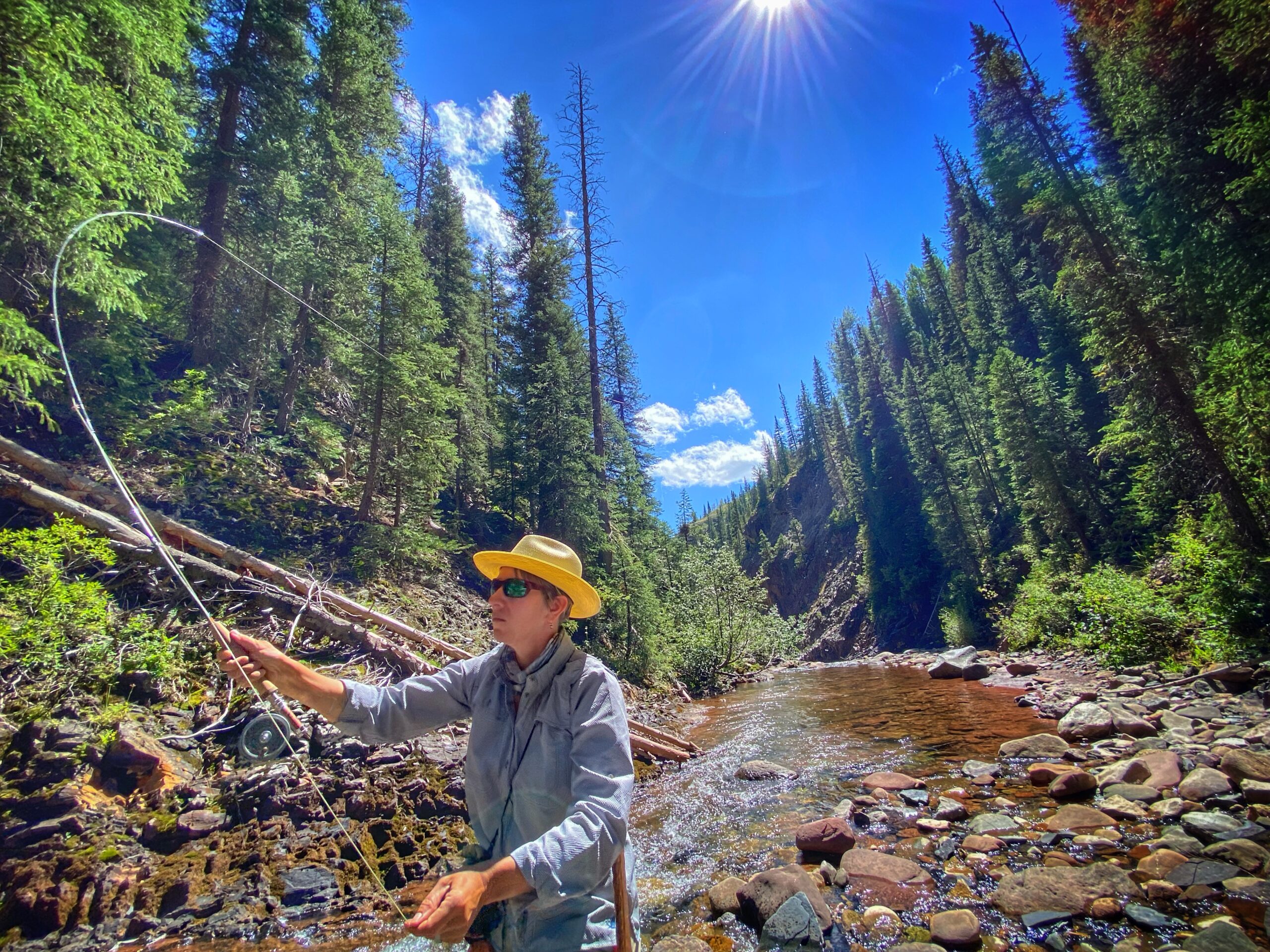 Cari Ray has worn many hats. Her primary vocation for years was as a performing singer/songwriter touring nationally solo and with percussionist, Dionne Ward, as "Cari Ray & The Shaky Legs." While no longer her sole focus, music is still happening. More info on that can be found over at cariray.com.
You can add to that resume graphic designer, creative director, successful entrepreneur, marketing/business consultant, photographer and writer. If there isn't a guitar in her hand, there's likely a fly rod. She lives in the Texas Hill Country just west of Austin. And while Hill Country Rivers are her home waters, she can often be found traveling the contiguous US hiking into backcountry parts unknown to chase wild, native fish on the fly. And then telling the tale right here on Fisher of Zen.
CONTRIBUTORS:
Dionne Ward -Unless otherwise noted, most of the photos and videos that have Cari in them are shot or filmed by Dionne. With a background in fine art photography, she has an amazing eye for capturing a landscape or a moment. We are fortunate to have her talents on hand. There are plans to make some of her prints available in the upcoming Fisher of Zen Shop, so stay tuned.
AFFILIATIONS:
There are some organizations we are members of & causes we believe in. Here's a partial list: